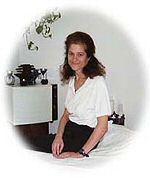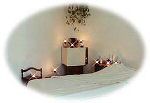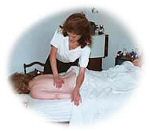 Welcome to the website of Leslie's Healing Hands. I am Leslie Rayman, and I am a Licensed Certified Massage Therapist since 1995.

My mission is to help people relieve muscle pain caused by stress, age and injuries. I also offer several different forms of massage including:
Swedish Massage
Deep Tissue Massage
Acuprerssure
Reflexology
Stretching
All Natural Eucalyptus Body Wrap
Couples Massage
all accoring to my client's specific needs and preferentces.

I create a spiritual escape from the outside world here in my home in Sherman Oaks, California, by incorporating:
Aromatherapy
Soothing Music
Spiritual Sounds
Please check out my site and email or call me if you have any questions.